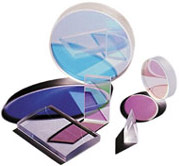 Creative Imagery, Inc. provides high quality visual communications in both digital and traditional media to a variety of target audiences for whom optimum communication is essential. As problem solvers, our products range from diagrammatic line drawings, graphic design, photography, actual 3D models and photo-realistic renderings to multimedia with 2D and 3D animations, depending upon your communication need. We are a full service studio with award winning, problem-solving artists. We make your communication a success, on time, and within budget.

Creative Imagery, Inc.
2817 Espanola Street, NE
Albuquerque, NM 87110-3522
USA
505-344-8986 ph
505-883-6257 fx
We welcome your e-mail questions or comments at imagery@creativeimageryinc.com.